Maintenance Guide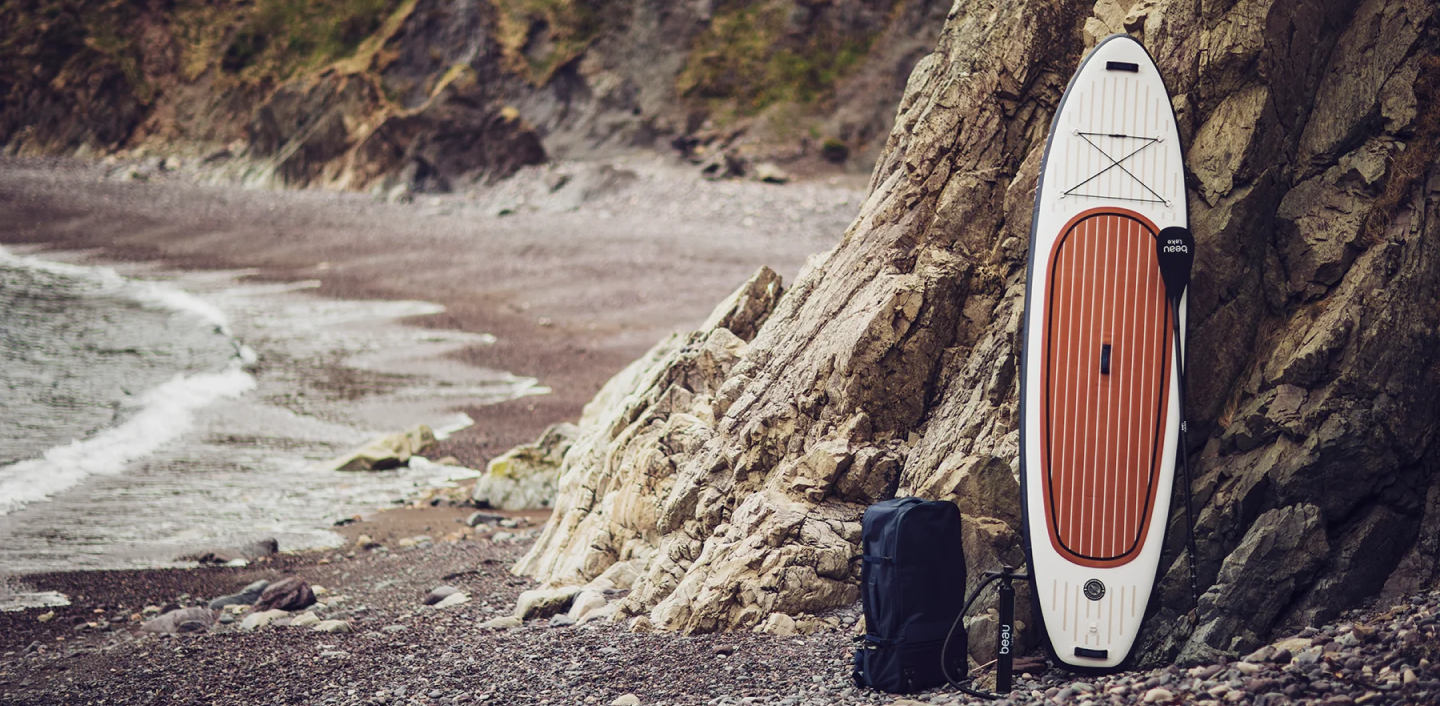 1. Before use, make sure you have a leash and Personal Flotation Device (PFD) on-hand in case of emergencies on the water.
2. Always pay attention to the weather report. Operating your SUP in extreme weather conditions or heavy surf is never recommended.
1. Treat your Beau Lake Stand-Up Paddleboard (SUP) with the same respect and handling care you would reserve for any other treasured possession.
2. After use in the ocean or other saltwater environments, be sure to sufficiently rinse your SUP and other paddleboarding equipment with fresh water before allowing to dry.
3. To avoid UV damage, allow your SUP to dry in a cool, dark place away from direct sunlight.
4. Remove the fin from your SUP after each use and, once dry, return to the pouch located in the front of your travel bag.
5. Ensure your SUP is completely dry before returning to its travel bag.
6. Light scuffs and surface damage to the gloss coat of your SUP can be improved through standard buffing methods. For more information on recommended products, please reach out to our care team at info@beaulake.com.
7. Handle With Care: While operating your SUP, any impact against a hard surface (Ex. the ground, corner of a wall, car trunk) may cause damage that will require repairing to prevent water ingress and damage to your product.
1. After use, ensure your paddle is wiped clean and completely dry before storage.
2. If used in ocean water or other saltwater environments, be sure to rinse thoroughly with fresh water before allowing to dry.
1. All Beau Lake paddleboards come with standard removable fins to fit its center fin box. These are standard boxes that will accept your included fins or any other standardized aftermarket fin.
2. Always keep your fin box free and clear of sand and debris, and never over-tighten the screws. In some cases, you may notice your fins fit tightly in the box and can be difficult to install. Don't worry; fin boxes gradually widen over time and you can use some sandpaper to remove any excess resin from either your fin or the interior of the box for a better fit.
3. To install your center fin, remove the screw from the aluminum plate and slide the plate toward the front of the box. Set the fin into the box and depress it flush to the deck, using the brass pin protruding from the sides to slide it into the track. Once the fin is secured, slide the fin plate back to align in the fin hole with the hole in the plate. You can now place your screw into both holes and tighten snugly with a flat head screwdriver.
There are many types of vehicle rack systems for transporting your Beau Lake paddleboard. We love to use SUP Dawg products for our own use, however, with any rack system it's important to carefully read all instructions to make sure it is appropriate for paddleboard transport.
1. Prior to any transport, be sure your paddleboard is secure in its travel bag to avoid any surface damage.
2. Only use straps recommended for paddleboard transport.
3. Use pads to protect your board and your vehicle.
4. Place your board face up on the racks. The fin should face towards the front of the vehicle.
5. Do not over-tighten the straps, as this can damage your board.
6. Leave adequate spacing between the front and back racks.
7. Watch your speed — having a large board on your vehicle can introduce wind shear.